Astrology & Movement for the Fall Equinox 

w/ Andrea Grace

Wednesday, September 22nd| 5-7 pm | $25/member or $30 

This workshop offers a combination of intuitive movement & discussion about the astrological implications of the fall season. We will explore the connection between Zodiac signs and the anatomy of the human body, as well as current astrological transits and their relevance to our personal wellbeing during this season of brightness and change. 

Our time together will include: 

Overview of current transits 

Open astrology Q & As

Viniyoga sequence based on the signs of the Zodiac

Yin sequence based on current planetary transits

Guided relaxation based on the houses of the Zodiac

A warm welcome to people at any & all levels of yoga experience & astrology knowledge!
Restorative and Reiki w/ Elisabeth Pletcher & Lynn Salmon-Easter
Saturday, September 25th | 4-5:30 pm| $40 
Sold Out: Email lucia@yessyogastudio.com to join the waitlist.
Join Elisabeth and Lynn for an afternoon of aromatherapy, reiki and restorative yoga to support you having a well balanced fall season. Elisabeth will be guiding you through a restorative practice while Lynn offers individual, hands on reiki. Reiki is a Japanese technique consisting of hands on energy work used for stress reduction and relaxation. It also promotes healing. When combined with restorative yoga and aromatherapy, you can give yourself and those you love, the gift of rest.
Gong Bath w/ Michele Anderson
Monday, September 27th | 7:15-8:15 pm| $20 or $15/members 
The use of vibration and sound is a critical tool for healing the human nervous system. We have all been in a state of uncertainty, anxiety, and dis-ease. These states of being tax the nervous system – both over-driving the sympathetic (flight or flight) nervous system and inhibiting the parasympathetic (rest and digest) nervous system. The yogis wisely noted that sound is the language of the parasympathetic nervous system and soothes a vata (or constant movement) imbalance. Here is an opportunity to allow your nervous system to repair and rejuvenate in a bath of sound vibrations. Class will begin with some insights about current astrology, stretching or calming yoga, and then 30-40 minutes of a gong bath.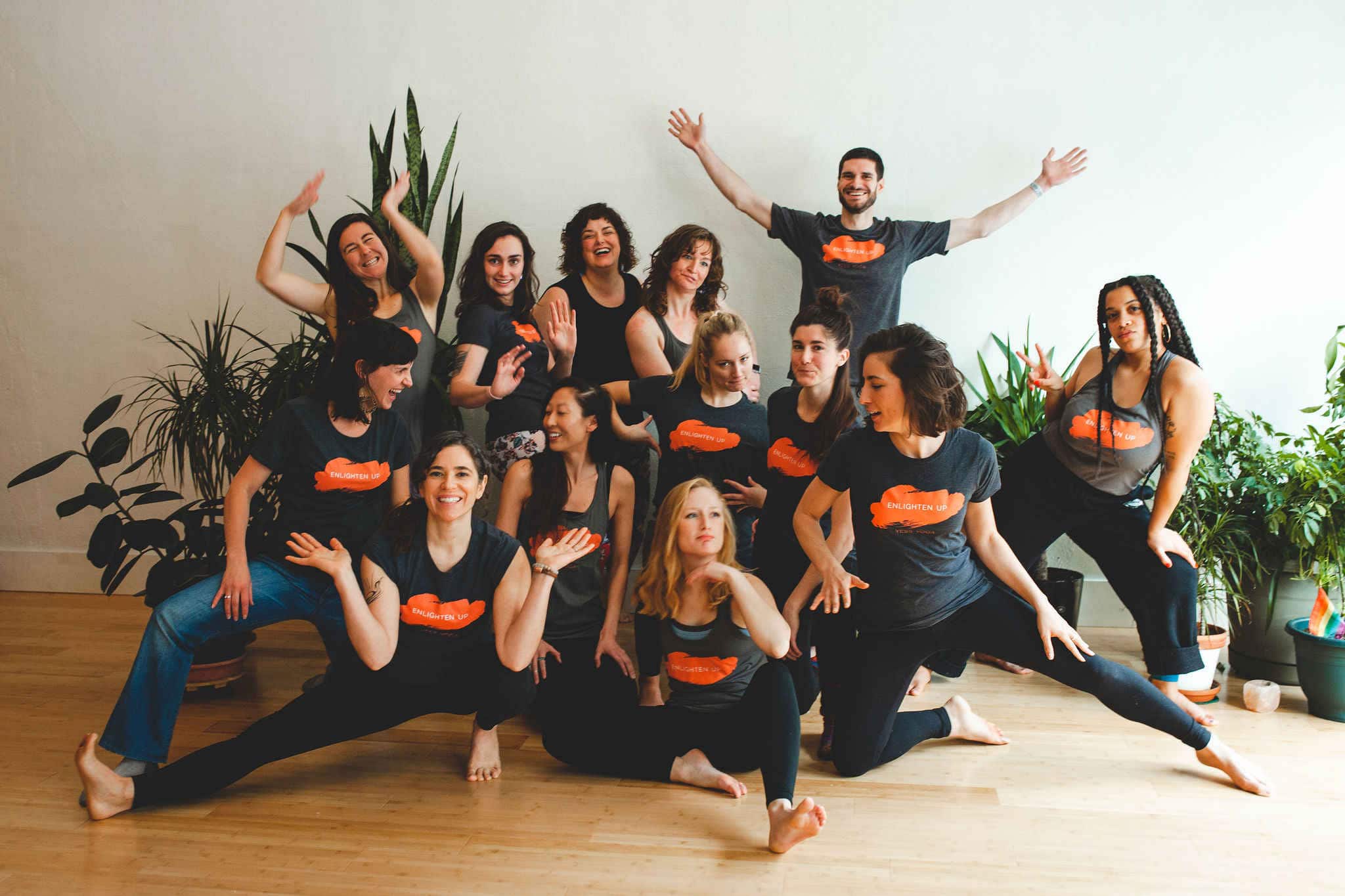 Vinyasa Teacher Training w/ Lucia Yess
Weekends in October | $1400 & payment plans 
We welcome anyone who is interested in Yess Yoga's teacher training to contact lucia@yessyogastudio.com to get more information. We have a five module teacher training which offers a lot of flexibility in pacing and what you want to learn. Pick from Vinyasa, Yin, Restorative, Trauma-Informed, Inclusivity and Adaptations, and more. We are excited to join you on this journey.
 Astrology & Tarot Module w/ Andrea Halverson
Friday-Sunday,  November 19-21 | 9-5 pm| $500 – payment plans available 
In this 3-day immersive module, we will experience a comprehensive and soulful introduction to Astrology & the Tarot, with a learning focus on the potential of various embodied applications of these Sacred Traditions through Yoga, Dance, and Meditation.
Because the subjects covered are so deep and vast in scope, the module will begin remotely well in advance of the in-person gathering:
After answering a few welcome questions via email, each participant will receive both a Cosmic Care Package by snail mail, including a number of handmade & heart-felt treasures to explore before our in-person gathering, and also several instructional videos on key topics:
-The Magical Language of the Stars
-Structure & History of the Tarot
-Major & Minor Arcana
-Sacred Considerations of "The Spread"
-Essential Astrological Grammar
-Key Principles of Chart Analysis
A warm welcome to people at any & all levels of yoga experience & astrology knowledge!